Whilst working for a Healthcare Design Company, David was lead designer for this innovative development at United Lincolnshire Hospitals NHS foundation trust. The 60 new beds took just seven months from briefing to handover and included 28 single bedrooms. This fast timescale was achieved by designing the building for modularisation, and managing ground works in parallel to off site construction.
Educational Toys:
For The Cool Cart Company.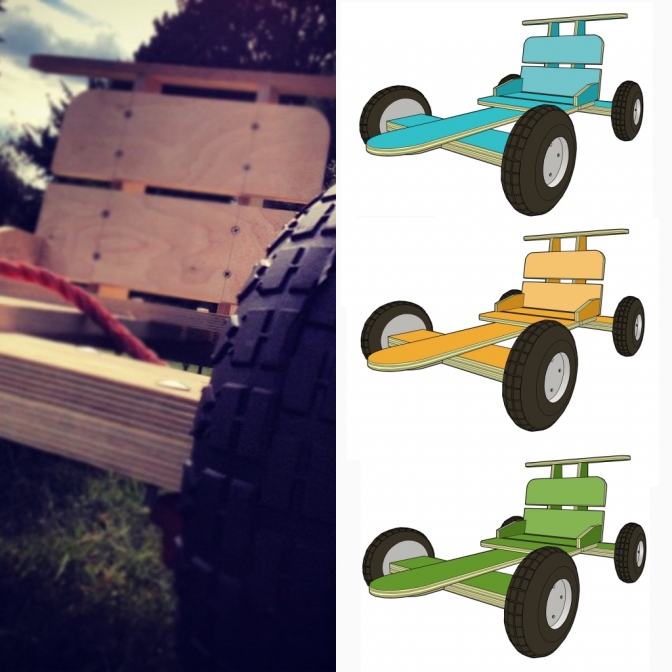 The Cool Cart Company make Go-cart kits designed to be simply bolted together by parents and their children, helping kids to learn more about working practically with tools and materials. David Craig Design Consultancy have been appointed to help bring this simple yet innovative concept to market. We are currently working with a manufacturer to make a number of prototypes for testing, and are having lots of fun on the way. For more information about this product, follow The Cool Cart Company on Twitter here.
House Refurbishment:
Private Client, Oxford.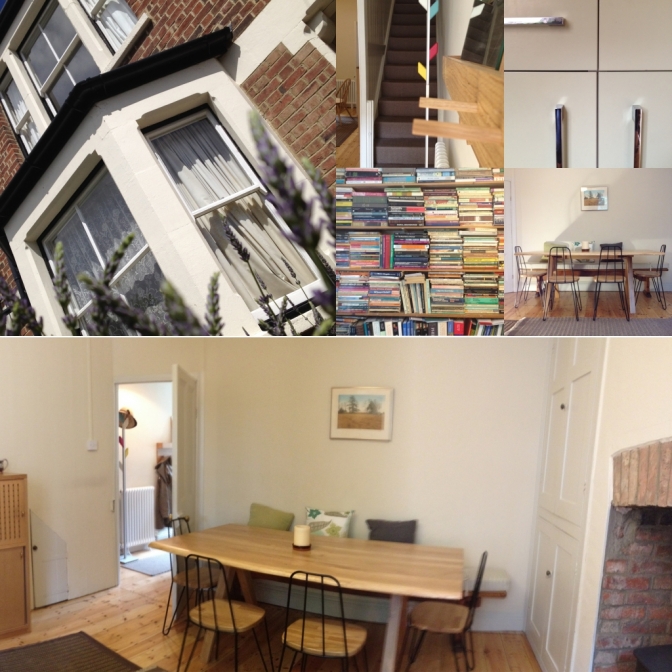 David Craig Design Consultancy were appointed to draw up refurbishment plans and specifications for this Victorian terrace house in Oxford. The scheme included stripping back all timber floors throughout the property, restoration of the timber sash windows, re-pointing and repairing spalling brickwork, a new kitchen and bathroom, central heating and a wood burning stove.
Specialist Laboratories:
Rhodes Bespoke Ltd.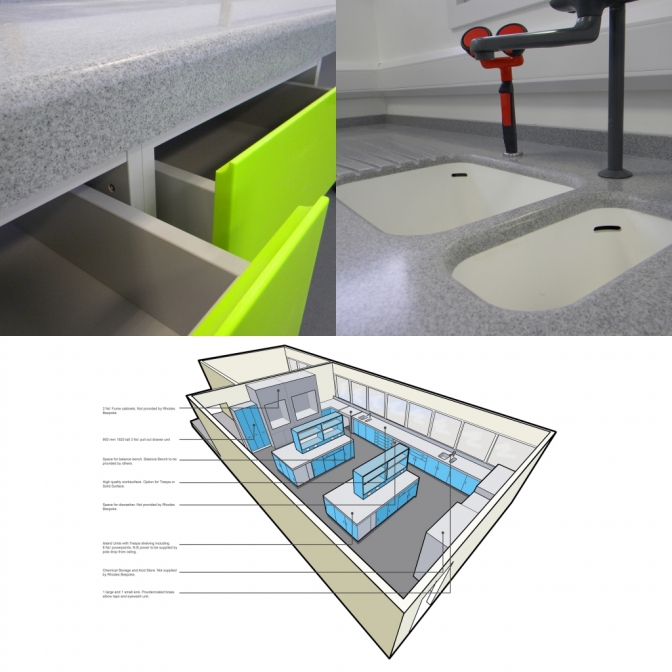 Working with a specialist furniture manufacturer, David Craig Design Consultancy have designed a number of specialist laboratories. These high specification rooms use materials such as solid surface worktops, Trespa Toplab and Parapan high gloss acrylic.
Pixelated Rainbow Lockers:
Signhills Academy:
Lincolnshire.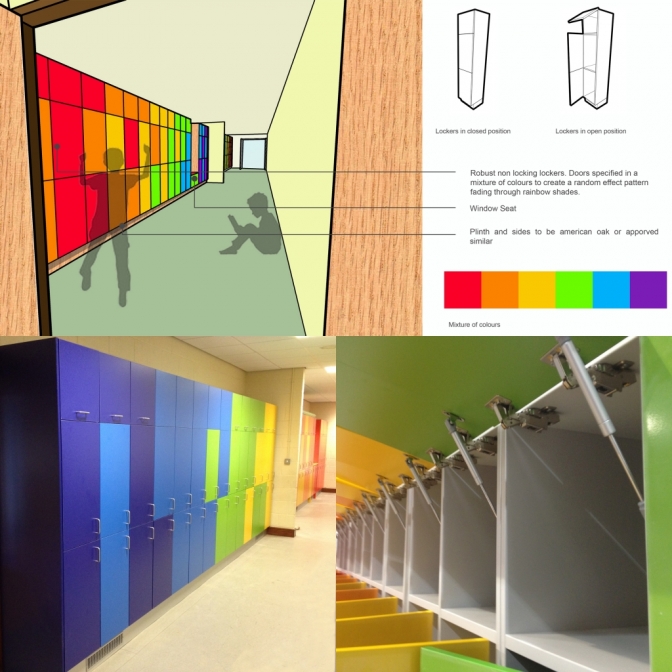 Working in partnership with Rhodes Bespoke, David Craig Design Consultancy were appointed to come up with a simple, cost effective way to brighten up the school's corridors and provide storage. The client wished to use a bright pallet of colours, so a pixelated rainbow effect was selected as a way of adding interest.
Planning Consultancy and Design:
Woodland Diversification Project: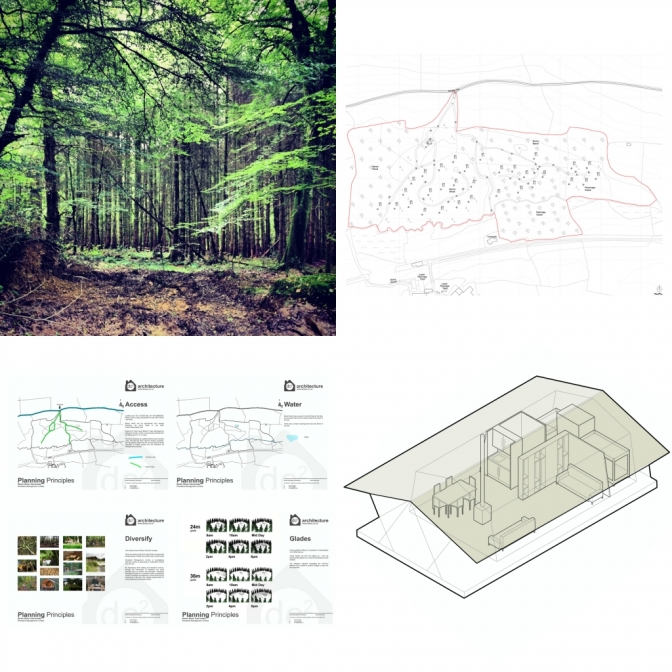 David Craig Design Consultancy are currently working with a woodland owner to establish a sustainable way to diversify their holding, whilst maintaining the quality of the woodland. David has carried out extensive planning policy research, appointed a design team, including ecologist, transport consultant, silverculturalist and tourism consultant, prepared consultation documents and and carried out pre-application meetings with the planner. A planning application will be submitted in December 2012.
Structural Seating:
Signhills Academy:
Lincolnshire.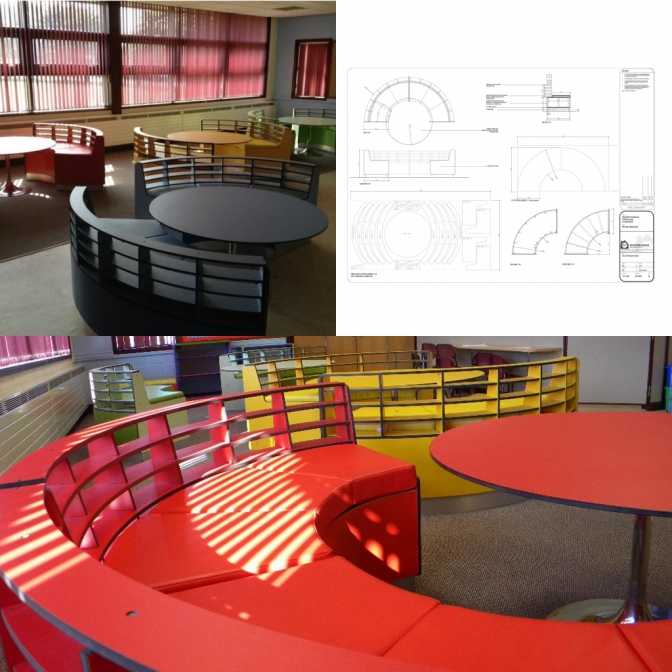 Following on from the success of the Pixelated Rainbow Lockers, David Craig Design Consultancy in partnership with Rhodes Bespoke were commissioned to design and install some brightly coloured robust group working seat clusters. The structural back to the seating was constructed from CNC machined Trespa that slots together.
Residential Extension:
Bradford.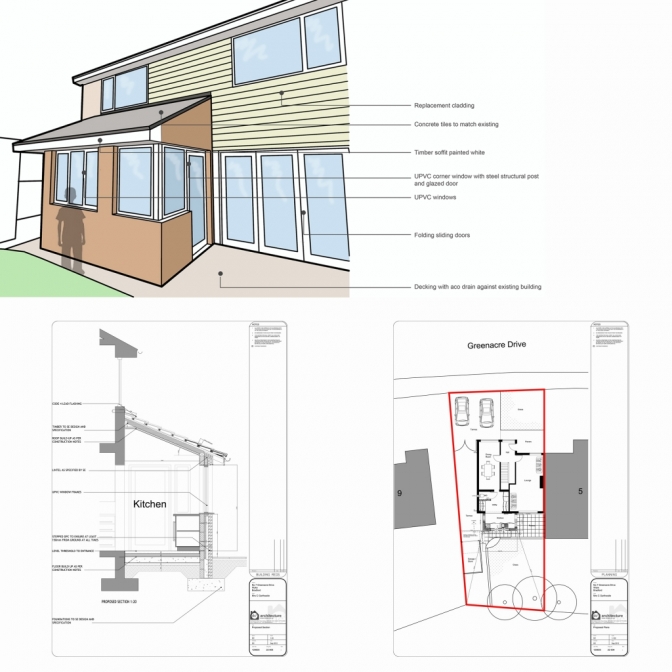 David Craig Design Consultancy have obtained a certificate of lawful development and building control approval for this lean-to extension in Bradford. The client came to us, wishing to demolish a poor quality timber lean-to building and replace it with a larger utility room. We evaluated the space and made alternative suggestions for the layout to utilise the space more effectively. The client has received a set of stamped approved building control drawings to obtain prices from contractors.
David Craig Design Consultancy: The Studio, 31 Albert Road, Saltaire, West Yorkshire, BD18 4NS